1. Who Is Held Responsible for an Injury Caused by a Child?
Who is Held Responsible for an Injury Caused by a Child?
Tulsa personal injury claim. What if the at-fault party is a child? When children's actions cause them to suffer medical expenses, lost wages, property damages, or other costs, their parents can be held accountable.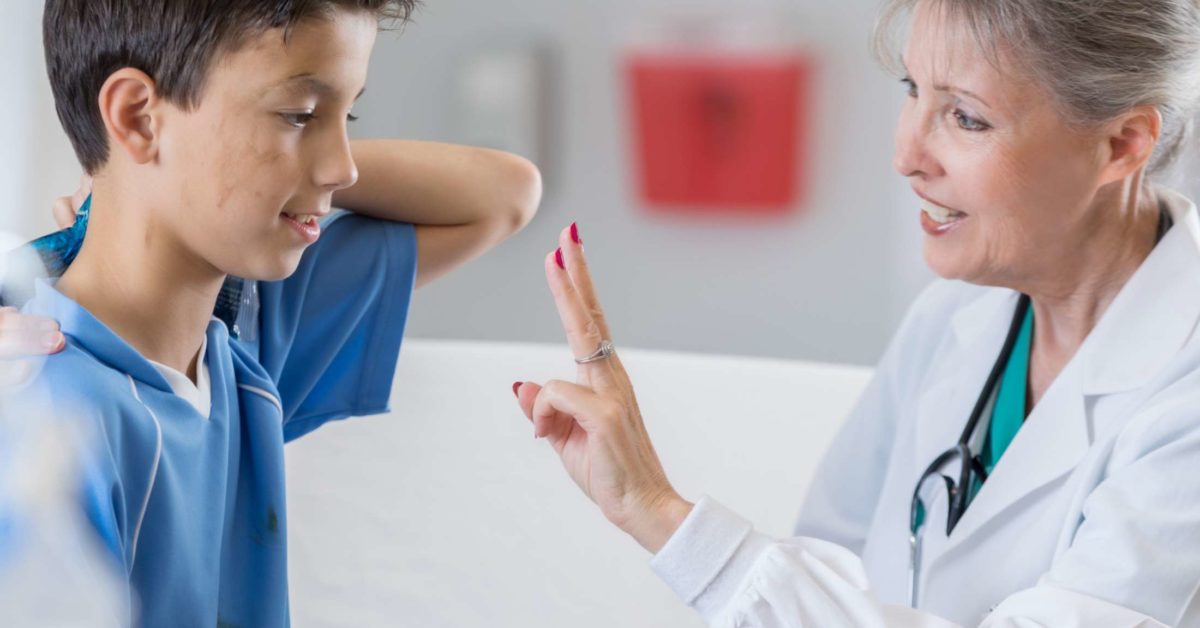 Centers for Disease Control and Prevention (CDC)

indicate that close to 40 million people visit hospital emergency rooms each year due to accidental injuries. While they may have happened unintentionally, the fact is that other people are often to blame.
Children lack the maturity to make sound judgments and do not have the life experience needed to realize certain risks. As a result, it is not uncommon for them to be involved in accidents that leave others suffering serious personal injuries. Common examples include:
Fires and burn injuries;
Getting struck by or against objects;
Slips, trip, and falls;
Car accidents involving teens;
Accidents involving bikes, scooters, and other types of recreational equipment.
Injuries you suffer from these accidents can leave you with heavy medical expenses and lost wages, both now and in the years to come. Depending on the situation involved, the child's parents can be held liable in a claim.
Holding Parents Accountable
Negligence is a legal term that refers to taking actions that put others at risk or failing to take certain precautions to prevent personal injuries. Children of all ages can engage in negligent conduct that puts others in danger. Examples include playing with matches, running in crowded public places, throwing objects indoors or at people, hitting pedestrians while riding bikes or scooters, and operating a vehicle recklessly or without a driver's license.
While children cannot be the defendants in personal injury claims, their parents can. Under Section 23-10 of the Oklahoma Statutes, parents may be held legally liable in a personal injury lawsuit when their child's actions result in harm to others. Situations in which this law applies include:
The at-fault party is under the age of 18;
They are currently living with their parents;
Their actions constitute a criminal or delinquent act;
That act results in bodily injury, property damages, or other types of harm to others involved.
contact our Tulsa personal injury attorneys online

and request a consultation today.

2. Do I Have a Claim if Injured While at a Protest?
Do I Have a Claim if Injured While at a Protest?
You may be entitled to file a claim seeking compensation for the damages you suffer at the hands of police, property owners, or other protesters.
Protests have disrupted daily activities in cities across the country recently, and Tulsa is no exception. With tempers running high, reports of violent outbursts and altercations have become increasingly common. These can leave protesters suffering serious personal injuries. Depending on the circumstances involved, you may be able to hold those at fault accountable for the harm you suffer in a personal injury claim.
NBC News

report highlighted an incident in which a trucker rammed into protestors blocking I-244, leaving several people suffering serious personal injuries.
Altercations between protestors and property owners: Fearful of possible property damages, business owners have taken to using baseball bats, pipes, and other weapons to keep protesters away.
Heavy-handed police tactics: There have been numerous reports of injuries sustained by protestors due to batons, tear gas, pellet guns, and other heavy-handed tactics on the part of law enforcement officials.
Incidents involving counter-protesters: As reports of protests play out on the nightly news, counter-protesters are now appearing and instigating altercations.
Injuries suffered by protestors due to the above have the potential to be serious and even life-threatening. Severe cuts and lacerations, broken bones, concussions, and internal injuries caused by being struck by or against objects are common.
Seeking Compensation for Protest Related Injuries
When personal injuries happen, you have the right to file a claim. This includes when these injuries are suffered at protests. Police officers, property owners, and other protestors involved can be held liable for the medical expenses and lost wages you suffer if they acted in a way that put you at risk of harm or failed to warn you of potential dangers.
The Oklahoma chapter of the American Civil Liberties Union (ACLU) warns protestors to be aware of the potential for violence at these events and take the steps needed to protect themselves from harm. If personal injuries do occur, our Tulsa attorneys recommend the following actions:
File a police report about the incident as soon as possible;
Get the names and contact information for all involved (including badge numbers and precincts for police officers);
Get the names and contact information of any witnesses at the scene;
Use your cellphone to take pictures of the location and your injuries;
Seek medical care as soon as possible and follow all of your doctor's instructions.
contact our Tulsa personal injury attorneys

and request a consultation today.